Celestron Telescopes
Ever since it manufactured its first telescope in 1960, Celestron Telescopes has grown into one of the world's foremost optics manufacturers, and now enjoys brand-name recognition among serious amateur astronomers for their superior optics, impressive design, and progressive technology.
They are not without reason recognized as a world leader in the design and manufacturer of premium quality optical products which include computerized and non-computerized telescopes and associated accessories.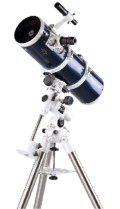 Their innovative telescopes and optics continue to receive countless industry and consumer media accolades, which contribute to an already notable list that includes awards for product innovation from many leading publications.
It's important to note that their products are designed with a number of key factors in mind, focusing on special features that will greatly enhance the experience for the consumer
Providing superior optics and optical coatings
High-quality mechanical components
User-friendly ergonomic designs
Lightweight materials
Rigorous internal testing and quality assurance
Collimation Tool
The The Celestron Collimation Eyepiece is designed for exact collimation of Newtonians and of great help for aligning Schmidt-Cassegrains. This special eyepiece fits into 1¼" focusers or diagonals.
If you travel out and about with your scope a Celestron Power Tank is a handy extra that will enable you to use it anywhere, packed with a number of usefull features.
C5 Spotting Scope
The Celestron C5 spotting scope is an ideal choice for the serious astronomer. Weighing in at just six pounds it is a totally portable visual and photographic device that functions effectively in any viewing location.
Celestron CGE Pro
The Celestron CGE Pro computerized series is Celestron's newest line of observatory class German Equatorial telescopes. Offered with 9.25", 11" and 14" aperture Schmidt Cassegrain optical tubes, they all come mounted on the new state of the art CGE Pro GoTo mount.
Celestron continue to research and develop innovative products which is great news for all amateur astronomers.
Telescopes On eBay
If you're visiting from the U.S.A, the United Kingdom, Canada or Australia you'll find a good selection of many at discounted prices. It's always worth checking out the latest offerings.
---
Celestron Astromaster Telescope
The AstroMaster produces bright, clear images of the Moon and planets.
Brass Telescopes
If you want to add a level of sophistication to your office, study, library or drawing room then this type of telescope is the ideal choice.
Celestron CPC Telescopes
These telescopes have been described as tomorrow's next generation of computerized GPS SCTs.
Celestron DX Telescopes
These scopes have been designed for superior astrophotography performance while maintaining portability.
Celestron Firstscope
Being a portable and lightweight(under 2kg) table top design it makes it easy to store, transport and setup.
Celestron NexStar
Using this scope certainly puts you squarely in the driver's seat. Simply select an object from the menu and the telescope does the rest. SE scopes have the capability to find almost 40,000 objects
Celestron LCM Series
This series from Celestron brings a completely new generation of computer automated technology.
Celestron Powerseeker 114
The Celestron Powerseeker 114 EQ Telescope opens up a whole new way for you to see the wonders of the Universe.
Celestron Powerseeker 127
Celestron's PowerSeeker telescopes are quick and easy to set up even for a novice
SkyScout Scope 90
This scope was designed exclusively for use with the Celestron SkyScout Personal Planetarium
Skyprodigy Telescopes are a truly revolutionary product with ground breaking technology and an end result of years of telescope advancements.
Celestron EdgeHD Telescope
This range of EdgeHD aplanatic Schmidt telescopes are designed to produce aberration-free images across a wide visual and photographic field of view.
Celestron C6 SGT
Introducing the C6-SGT, the newest member of the Advanced Series family. Unparalleled performance.
Celestron C6 NGT
Mounted on the Advanced GT Series computerized mount, this telescope has some high performance software and hardware features.
Celestron C8 NGT
A counterweight, latitude scale, setting circles and slow motion controls on both axes are standard.
Travel Scope 70
Featuring a compact and portable design with ample optical performance
Return From Celestron Telescopes To Telescopes Home Page